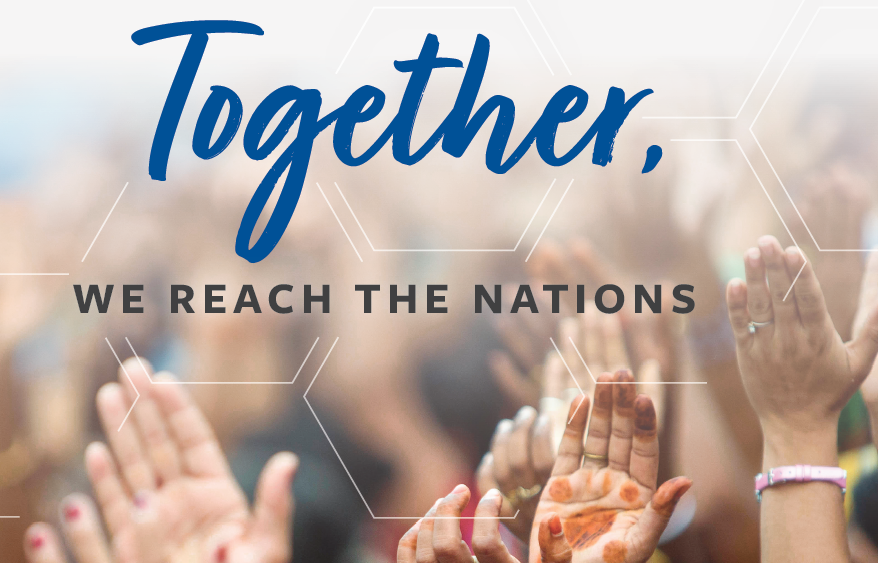 Every year, Southern Baptists take up special offerings to fund our missionary work around the world.  During Easter, we honor the legacy of Annie Armstrong (more about her closer to Easter!) to support North American Missions.  In September, Tennessee Baptists honor the legacy of the Golden's when we receive the Golden Offering for Tennessee Missions.

During Christmas . . . we receive an offering in honor of one of Southern Baptist's first female missionaries . . . Lottie Moon.
Who was Lottie Moon, and why do we honor her?  Lottie Moon—the namesake of Southern Baptists' international missions offering—has become a legend. But in her time, Lottie was anything but an untouchable hero. In fact, she was like today's missionaries. She labored tirelessly so her people group could know Jesus.  Well over 100 years ago, a single missionary named Lottie Moon, while serving in China, began writing letters challenging the American church to send and support more workers to go there. After her death on the field, her challenge was heeded in the formalization of an offering in her name (by Annie Armstrong!). Even if you're not a Southern Baptist who has given to the Lottie Moon Christmas Offering, her life is a reminder of why we must give to send and support missionaries serving among unreached peoples in unreached places (to pray for unreached people groups daily, please click here:  Unreached of Day Today | Joshua Project, or here:  https://www.concordbc.org/prayerministry).
In 1887, Miss Lottie wrote:
"Why should we not ... do something that will prove that we are really in earnest in claiming to be followers of Him Who, though He was rich, for our sake became poor?"
Miss Lottie was a missionary to China (Concord has a picture of all Southern Baptist missionaries who were on the field late in her life) during turbulent times.  She gave herself totally to sharing the Good News of Jesus with the Chinese people.  In fact, she had to be leave the mission field due to illness, and died on the ship evacuating her.  She died in the port of Kobe, Japan on December 24 (Christmas Eve), 1912, while being evacuated back to the United States due to her failing health.
A biography of her life, and devotion to the cause of Jesus, can be found here:  Who was Lottie Moon - International Mission Board (imb.org).
The Lottie Moon Christmas Offering is an annual offering collected by believers around the world to support international missions. The offering was officially named in 1918 by Woman's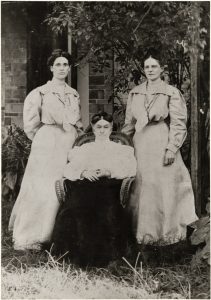 Missionary Union in honor of the missionary to China who urged churches to start it and give sacrificially.
This offering is unique from other mission offerings in that 100% of gifts provide for missionaries all over the world. It is a valuable part of Southern Baptists' more than 175-year history of reaching the nations with the Gospel and vital to reaching the vision of a multitude from every language, people, tribe and nation knowing and worshiping our Lord Jesus Christ (Revelation 7:9).
This is how Southern Baptists send, and support, missionaries to proclaim the greatest news that has EVER been proclaimed . . . that Jesus Christ is Lord, and you can be made whole in Him!
Our theme this year is "Let's Advance God's Kingdom Together."
Would you pray how God would have you to be involved in sending the Good (GREAT!) news about Jesus around the world?
For more information on the Lottie Moon Christmas Offering, and how the money raised is used, please visit:  Lottie Moon Christmas Offering
If you are called to pray for international missions, our prayer guide for the Lottie Moon prayer week is here:  LMCO Week of Prayer for International Missions
Another excellent site for prayer, and involvement in missions, is found here:  2020 Lottie Moon Christmas Offering & Week of Prayer for International Missions
If God has called you to give to the Lottie Moon Christmas Offering, you may visit our offering page at https://www.concordbc.org/offering.  Make sure you select "Lottie Moon Christmas Offering" from the "Apply to" dropdown!  Please know that 100% of your offering goes to the International Mission Board of the Southern Baptist Convention, and 100% of that money is used to fund sending, and supporting, Southern Baptist missionaries on the mission field!
You can watch a special message from the Robertson Family on our Columbia page!  Columbia
Week of prayer resources
Click this link:  LMCO Week of Prayer for International Missions - International Mission Board (imb.org) for prayer resources.
Day 1:  LMCO Week of Prayer for International Missions - International Mission Board - Day 1
Day 2:  LMCO Week of Prayer for International Missions - International Mission Board - Day 2
Day 3:  LMCO Week of Prayer for International Missions - International Mission Board - Day 3
Day 4:  LMCO Week of Prayer for International Missions - International Mission Board - Day 4
Day 5:  LMCO Week of Prayer for International Missions - International Mission Board - Day 5
Day 6:  LMCO Week of Prayer for International Missions - International Mission Board - Day 6
Day 7:  LMCO Week of Prayer for International Missions - International Mission Board - Day 7
Day 8:  LMCO Week of Prayer for International Missions - International Mission Board - Day 8