"What a glorious thing it is to be a co-worker with God in winning the world for Christ - Annie Armstrong"
Every year, Southern Baptists take up special offerings to fund our missionary work around the world.  During Easter, we honor the legacy of Annie Armstrong (more about her closer to Easter!) to support North American Missions.  In September, Tennessee Baptists honor the legacy of the Golden's when we receive the Golden Offering for Tennessee Missions.
During Easter . . . we receive an offering in honor of one of Southern Baptist's greatest female leaders . . . Annie Armstrong.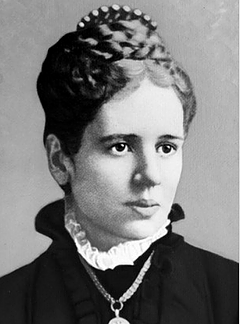 Who was Annie Armstrong and why do we honor her?  Some quick facts about Miss Annie:
Annie Armstrong was born on July 11, 1850, in Baltimore, Maryland.
From a young age, she went with her mother to the missionary meetings of Woman's Mission to Woman. It was there she developed a heart for missions.
Annie helped plant churches.
Although her family was very wealthy, she had a heart to serve those who lived in poverty and addiction, especially the impoverished who lived in rural areas.
Annie mobilized women to reach beyond the bounds of race by organizing missions to African Americans and Native Americans.
In 1882, Annie helped organize and became the first president of the Woman's Baptist Home Mission Society of Maryland.
On May 14, 1888, Annie helped women from 12 states form the Executive Committee of Woman's Missions Societies, Auxiliary to the Southern Baptist Convention. This organization would officially be named Woman's Missionary Union, Auxiliary to the Southern Baptist Convention in 1890. She was elected as corresponding secretary.
In 1888, Annie was elected corresponding secretary of the organization and her motto, "Go Forward" was chosen. Annie wrote 100s of letter to raise awareness and promote giving to missions. It was in this year that a foreign missions offering was established to send a missionary to China to relieve Lottie Moon.
Annie Armstrong served WMU until 1906. During that time she never took a salary.
Annie died on December 20, 1938, the year of WMU's 50 anniversary.
Today, the Annie Armstrong Easter Offering goes to train, resource, and send more than 5,000 missionaries across the United States and Canada. One hundred percent of gifts given to this offering goes directly to the missionaries for their use in the field. None goes to administration.
Annie Armstrong was born in Baltimore, Maryland. She came from a long line of prominent Baptists including her great-great-grandfather Henry Sater who helped establish the first Baptist church in Maryland. At the age of 20, she accepted Christ as her Savior under the preaching of Dr. Richard Fuller at Seventh Baptist Church. Later, she was among 100 Seventh Baptist Church members who established Eutaw Place Church. The church was pastored by Richard Fuller, the third president of the Southern Baptist Convention, who was heavily involved in missionary activities.
She worked with various Baltimore missionary organizations ministering to orphans, African Americans, Native Americans, Chinese Americans immigrants, and indigent women and families.
In 1888, Armstrong led the creation of the Woman's Missionary Union, helping draft the constitution and serving as its first correspondent secretary (a position that functioned as executive director).
In her role as the head of the organization, Annie Armstrong facilitated communication between denominational leaders, local congregations and missionaries on the field. She was an extensive letter writer, handwriting 18,000 letters in one year alone.
During her tenure as head of the WMU, Armstrong refused a salary and traveled extensively at her own expense on behalf of the WMU. Annie was a tireless advocate for missionaries rallying the churches to support mission work through prayer and sacrificial giving. She personally visited missionaries serving throughout the U.S. and carried their stories back to the churches and state conventions through her eyewitness accounts and by circulating their letters. It was due to the efforts of Annie and the women of WMU that the annual Easter mission offering was established in the Southern Baptist Churches in 1895.
Annie retired from WMU in 1906. It was through her determination and many other like-minded Southern Baptist women that WMU was forged against often fierce opposition from the male SBC leadership. The mid to late 1800s were times when public female leadership was virtually unknown. Throughout Annie's career she had successfully gained a growing SBC support due to her Christ-like passion and record for achieving results. Yet, controversy had remained as her intentions and decisions were at times questioned, misunderstood and publicly aired in various Baptist state newspapers.
In 1934, WMU recognized her lifetime of work by naming the annual Easter offering for home missions in her honor. Thus, the Annie Armstrong Easter Offering was born with every dollar going to support missions work throughout the U.S. and Canada.
Annie Armstrong died on December 20, 1938, in Baltimore, the year the WMU celebrated its fiftieth anniversary. She has been inducted into the Maryland Women's Hall of Fame, and Southern Baptist churches continue to annually collect the Easter Offering for North American Missions in her name.
The Annie Armstrong Easter Offering is an annual offering collected to support North American missions.
This offering is unique from other mission offerings in that 100% of gifts provide for missionaries In North America. It is a valuable part of Southern Baptists' more than 175-year history of reaching the nations with the Gospel and vital to reaching the vision of a multitude from every language, people, tribe and nation knowing and worshiping our Lord Jesus Christ.
This is how Southern Baptists send, and support, missionaries to proclaim the greatest news that has EVER been proclaimed . . . that Jesus Christ is Lord, and you can be made whole in Him!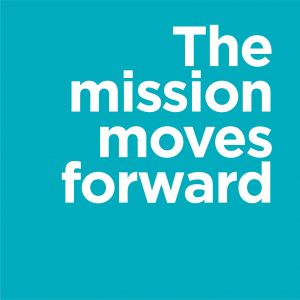 Our theme this year is "The Mission Moves Forward"
North America is a mission field of complex cultures and diverse religious practices. Missionaries here face challenges from secularism to language barriers to a historic health crisis. Yet, in spite of the obstacles, God's mission always moves forward. Your partnership helps make it possible.
Would you pray how God would have you to be involved in sending the Good (GREAT!) news about Jesus in North America and Puerto Rico?
If you are called to pray for North American missions, our prayer guide for the Annie Armstrong prayer week is here:  AAEO Week of Prayer for North American Missions
If God has called you to give to the Annie Armstrong Easter Offering, you may visit our offering page at https://www.concordbc.org/offering.  Make sure you select "Annie Armstrong Easter Offering" from the "Apply to" dropdown!  Please know that 100% of your offering goes to the North American Mission Board of the Southern Baptist Convention, and 100% of that money is used to fund sending, and supporting, Southern Baptist missionaries on the mission field!